Environment´s information
The first touristic destination is the own city of Soria with its Romanesque (Santo Domingo, cloister of San Pedro, San Juan de Duero), gothic (co-cathedral), Renaissance (Palace of Counts of Gómara), Baroque (hermitage of San Saturio). Soria has magnificent parks and also paths in its mount Valonsadero and next to the Douro, good gastronomy and many offers of leisure and services. In Fuentetoba its waterfall highlights. Calatañazor is other place to visit due to its Historic-Artistic Complex and next to it is the Natural Reserve of the Savine and la Fuentona. Likewise, getting close to see the sculptural outdoor museum of Pedrajas of Soria and the sculptures and reliefs of Ocenilla is worthy. Further away: Cuerda del Pozo reservoir and the region of Pine Forests.
Villabuena
It is after the Mountain High of Zorraquín with its panoramic views, which catch up to the city of Soria, is Villabuena. In its term, there is an important driver un the channel of the river Izana as well as a pasture with natural rafts. Sheep and bovine cattle. Interesting parish dedicated to Saint Mike, from where you can go walking up to the ruins of the hermitage of San Bartolomé after passing by the old mill. Other hermitage, in the South, is from Saint Eulalia. Archeological remains in the landscape of Las Retuertas.
Tours

* Church San Miguel
* Hermitage of Saint Bartolomé.
* Hermitage of Saint Eulalia.
* Hermitage of the Saint.
* Soria Capital.
* The Mount Valonsadero.
* Fuentetoba.
* The Ruines of Numancia.
* The Black Lagoon.
* The Canyon River Lobos.
* La Fuentona.
* Calatañazor.
Activities
Mycological and hunting area, fossils, hiking, biking, rest and isolation, walks under the moon, various adventure activities nearby.
WHERE TO GO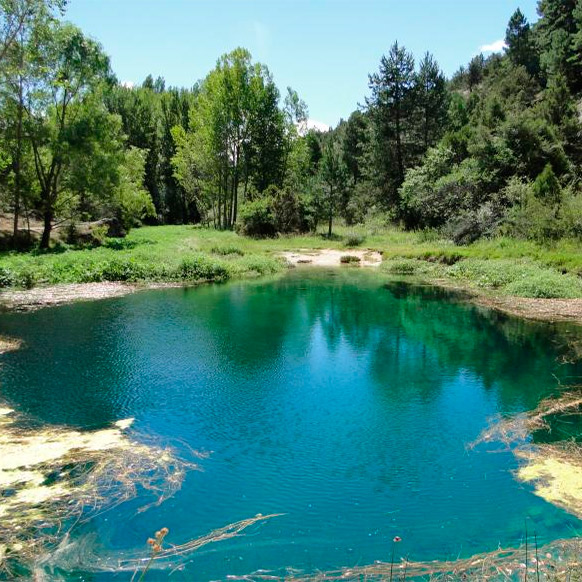 Monumento Natural La Fuentona
Al final de la Hoz del Abión se encuentra su nacedero de La Fuentona vigilado por los buitres y otras rapaces, rodeado de sabinas y algún pino y encina. Es Monumento Natural y no se puede bañar en ell...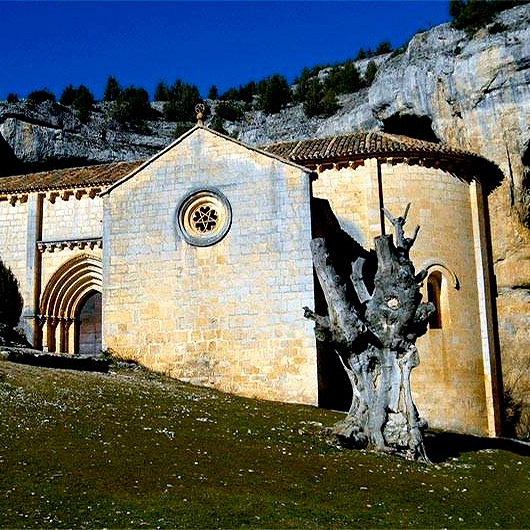 Cañón del Río Lobos
Eje del Parque Natural del río Lobos donde los buitres leonados son los reyes del aire. La Casa del Parque, en Ucero, y en enclave de la ermita templaria de San Bartolo y la Cueva Grande son carismáti...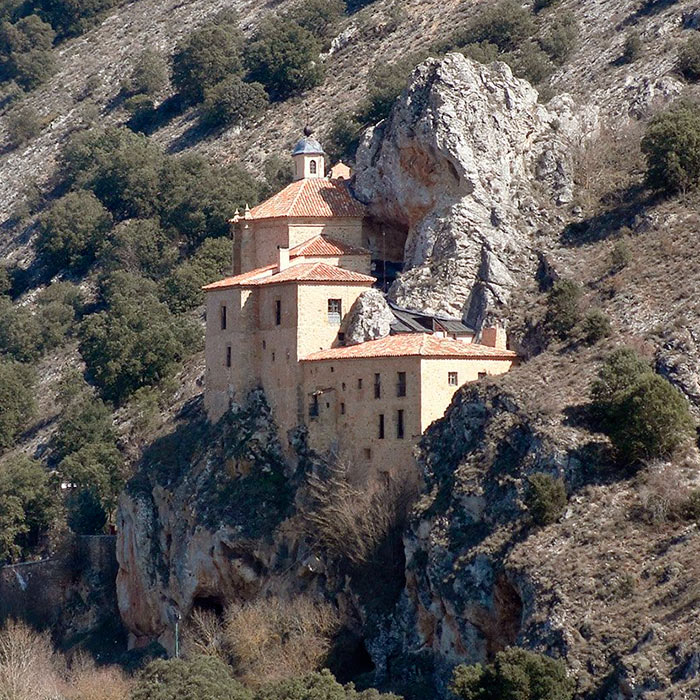 Ermita de San Saturio
Entre San Polo y San Saturio, junto al Duero, transcurre el itinerario machadiano más poético de la ciudad de Soria. La ermita, barroca, fascina por alzarse sobre una cueva y como colgada en la ladera...
UPCOMING EVENTS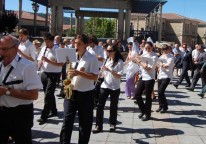 San Quirico y Santa Julita
En Covaleda, del 15 al 16 de junio
Los Santos de San Quirico y Santa Julita son los patrones de Covaleda. Antiguamente se celebraban 3 días de fiesta en su honor que con el paso del tiempo son dos, 15 y 16 de junio.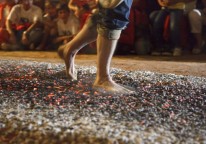 Paso del Fuego y Móndidas
En San Pedro Manrique, del 23 al 24 de junio
En la noche de San Juan (23-24 junio) los sampedranos pisan descalzos las brasas encendidas sin quemarse. Durante el 24 de junio las protagonistas son tres mozas con sus cestaños y vestimenta blanca ...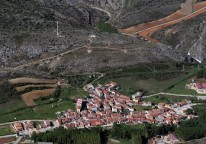 Fiestas Virgen de Brezales
En Espejón, del 23 al 27 de junio
Los vecinos de Espejón viven a partir del jueves sus fiestas grandes del año, en honor de la Virgen de Brezales. Son las primeras camisetas de peña que salen a la calle, las primeras verbenas y la pri...